On Time Refrigerator Repair and Service
323-441-6111
walk in refrigerator and walk in freezer repair in Los Angeles,Beverly Hills, West Hollywood, Santa Monica Culver City, commercial freezer repair and true commercial refrigeration department! 1(323)441-6111 One of the best appliance and walk in refrigerator department ! Beverly Hills Walk in freezer and Refrigerator department always to the rescue!! We are the most reliable commercial refrigeration company in Los Angeles , we got the most reasonable prices (323)441-6111
Today Commercial Refrigeration Company repairs all major refrigerator Brands:
We provide written estimate before we do any repair :
Same Day Commercial Refrigeration Repair and Service ( Walk-In coolers and Walk-in Freezers Specialists
We provide 1 Month Warranty on Labor
and up to 1 year warranty on Parts
Recommended to do Condenser service at least once every 3 month to avoid any future problems with one of your favorite commercial Refrigerators< Condenser coils often located on the top or on the bottom of the refrigerator( if it's a walk in cooler the condenser could be on the top of the unit or on the attic or roof we are your local appliance repair source
(323)441-6111
On Time Refrigerator Repair and Service
walk in refrigerator and walk in freezer repair in Los Angeles,Beverly Hills, West Hollywood, Santa Monica Culver City, commercial freezer repair and true commercial refrigeration department! 1(323)441-6111 One of the best appliance and walk in refrigerator department ! Beverly Hills Walk in freezer and Refrigerator department always to the rescue!! We are the most reliable commercial refrigeration company in Los Angeles , we got the most reasonable prices (323)441-6111
Today Commercial Refrigeration Company repairs all major refrigerator Brands:
We provide written estimate before we do any repair :
Same Day Commercial Refrigeration Repair and Service ( Walk-In coolers and Walk-in Freezers Specialists
We provide 1 Month Warranty on Labor
and up to 1 year warranty on Parts
Recommended to do Condenser service at least once every 3 month to avoid any future problems with one of your favorite commercial Refrigerators< Condenser coils often located on the top or on the bottom of the refrigerator( if it's a walk in cooler the condenser could be on the top of the unit or on the attic or roof we are your local appliance repair source
On Time Refrigerator
Repair and Service
(323)441-611 WALK IN COOLER REPAIR EXPERTS OF LOS ANGELES< CALIFORNIA>
walk in refrigerator and walk in freezer repair in Los Angeles,Beverly Hills, West Hollywood, Santa Monica Culver City, commercial freezer repair and true commercial refrigeration department! 1(323)441-6111 One of the best appliance and walk in refrigerator department ! Beverly Hills Walk in freezer and Refrigerator department always to the rescue!! We are the most reliable commercial refrigeration company in Los Angeles , we got the most reasonable prices (323)441-6111
Today Commercial Refrigeration Company repairs all major refrigerator Brands:
We provide written estimate before we do any repair :
Same Day Commercial Refrigeration Repair and Service ( Walk-In coolers and Walk-in Freezers Specialists
We provide 1 Month Warranty on Labor
and up to 1 year warranty on Parts
Recommended to do Condenser service at least once every 3 month to avoid any future problems with one of your favorite commercial Refrigerators< Condenser coils often located on the top or on the bottom of the refrigerator( if it's a walk in cooler the condenser could be on the top of the unit or on the attic or roof we are your local appliance repair source
Malibu, Pacific Palisades, Santa Monica, Los Angeles, San Fernando Valley, Beverly Hills, Woodland Hills, Encino, Brentwood, Sherman Oaks and Studio City, Loz Feliz. West Hollywood Walk in Cooler repair , north hollywood
Appliance Repair Van Nuys gets the job done right! 818-298-8165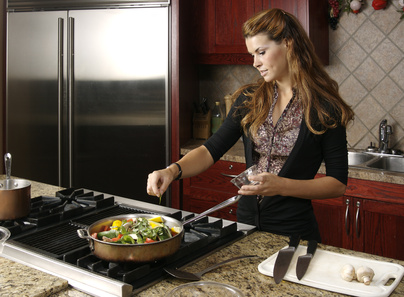 About Us
Our Appliance Repair experts are dedicated to be on time (3 hour window) with quality results, on time, and within your budget. Same Day Service | Service call is only $40 | Free Service call with authorized repair
Services
+ Commercial Refrigeration repair
+ Walk in cooler and walk in freezer repair Van Nuys PROS
- Refrigerator Repair
- Stove Repair / Oven repair
- Dishwasher Repair
- Washing Machine repair
- Dryer Repair
- Hood Repair
- Trash Compactor Repaor
- AC / Cooling/ Furnace Repair
Contact us now! (818)298-8165
Van Nuys Appliance Repair we dedicated to be on time and within your budget ! Affordable and Reliable Appliance Repair and Service in Van Nuys, California
Qualifications
We provide appliance repair on following brands ( GE | LG | Frigidare | Whirlpool | Amana | Maytag | Sub-Zero Refrigerator Repair | Viking Repair \ Thermador Repair we have years of experience in appliance repair industry we fix all appliances:
-Refrigerator Repair
-Washer Repair
-Dryer Repair
-Oven Repair
-Stove Repair
-AC Repair
Licensed | Insured
818-298-8165
We have years of experience washer repair, dryer repair , refrigerator of all kinds. Our team is professional and reliable, and we will work within your constraints. We always stay on the job until it's done to your satisfaction
property of One Way Appliance Repair 2011-2012 Van Nuys Appliance Repair we dedicated to be on time and within your budget!