(323)476-1446
One Way Appliance Repair and Service
Washer Repair specialist in Los Angeles, California affordable and reliable appliance repair company we repair following brands in Los Angeles
West Hollywood/ beverly hills / Hollywood Hills / Central LA / Eagle Rock / Marina Del Rey / Venice /santa Monica
Whirlpool Washer and Dryer repair

LG Washer and Dryer Repair

Amana Dryer and washer repair in Los Angeles
Maytag Washer and Dryer repair in Los Angeles

GE Washer and Dryer repair

in Los Angeles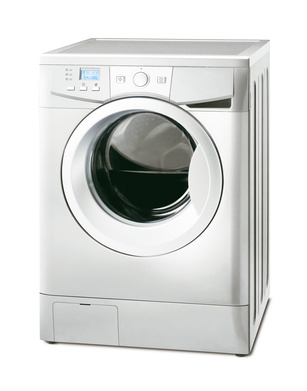 here what our custumers have to say about One Way Appliance repair on yelp
Washer and Dryer repair Experts (323)476-1446
I am SO THRILLED with Nick. We have a house that's currently being leased by a tenant. Tenant called me at 6pm on Friday Dec 30, 2016 to say the GE refrigerator isn't working; the freezer side is not getting cold or making any ice and the fridge side is also not getting cold.
This is a 3 day New Year's holiday weekend so where am I going to find a repair company to come out on this weekend. I called 4 companies with the BEST reviews on Yelp and they were all closed at 6pm even though it says on their website that they close at 7pm. It was a 3 day holiday weekend so I don't blame them for leaving work an hour earlier. By the way, I left messages with all 4 companies and they NEVER called me back; I won't even deal with those 4 companies in the future.
I called my previous repair company and they could come out on Tuesday morning to take a look since Monday was a holiday. Then I found One Way Appliance Repair and Nick on Yelp. I left Nick a message on his answering machine and within 5 minutes he called back. He said he could come out THE NEXT MORNING on a Saturday to take a look and it was $45 to come out and take a look.
So on Saturday Dec 31, 2016, Nick came to the house. He texted me 30 minutes before he came to the house. He was super knowledgable, courteous, professional, and super polite. He knew what the problem was; thermostat, condenser, defrost, etc. He could order the part and he will receive the part on Tuesday Jan 3, 2017. Nick installed the part and fixed the fridge and freezer on Wed Jan 4, 2017. He was fast! WOW. What a blessing Nick is! Tenant is happy, which makes me happy.
I will definitely be using Nick in the future for all appliance related repairs. He was THE ONLY ONE who came out to see the problem ON A WEEKEND of a 3 day HOLIDAY WEEKEND. I couldn't be more thrilled with Nick.
Yesterday morning there was water leaking all over the floor from Under the washing machine. I called five places yesterday, one didn't answer, 2 said they couldn't come until Monday,1 said it was probably the drum and I would need a new washer And one said I can be there between 12 and 1 PM so I said great come. He said there is a $40 service charge but if I do the repairs with them they would wave it. Max got here at about 12:50 ( in the range he said). He took the machine apart and showed me that the hose was leaking where it was exiting from the drum and I needed a new hose, fitting and gasket and he would be back tomorrow around 11 with the new parts and have it running by noon.
He came back at 11 o'clock and by 11:30 a washer was working again. He cleaned up the area after himself and took all the trash with him. He did exactly what he said and did it when he said he would and everything works great. Thanks one-way! I would absolutely use them again !
we not affiliated with the appliance brands mentioned in our websites, the logos is property of their respective owners we are not authorized by those brands, we are independant appliance repair company in Los Angeles, California copyrights by One Way Appliance Repair Los Angeles Walk in Refrigerator and Walk in freezer repair (323)476-1446 we are Licensed Insured and Most Reasonable prices in Los Angeles Walk in Refrigeration and Freezer Repair, by the way we on the way ONE WAY commercial refrigeration in Beverly Hills,Santa Monica, Culver City, Eagle Rock and West Hollywood, Local LA TODAY Commercial Refrigeration Repair walk in refrigerator and freezer repair! Beverly Hills Walk-in-Freezer and Walk in Commercial refrigerator repair. All Rights Reserved 2017-2020 @ walk in refrigeration repair Los Angeles | Commercial Refrigerator Repair in Los Angeles